The Food and Drugs Authority (FDA) of Ghana has disclosed that its efforts to find the root cause of the contamination of food from Marwako Fast Food Limited have been hampered by the management of the eatery company.
The authority in May closed down Marwako restaurant, following widespread reports of food poisoning which left many hospitalised and in need of medical care.
Since then, the FDA has been investigating Marwako Fast Food Ltd to ascertain the root cause of the alleged contamination of food from branches of its restaurants.
Providing an update on its investigations today, the FDA says the process has not been smooth due to the unapproved decision of the management of Marwako to destroy some of the food items in the midst of its investigations.
"The process to establish the root cause of the contamination has been unfortunately hampered by the unapproved and unilateral decision of the management of Marwako to destroy some of the food items whilst the investigation was in progress," part of the FDA release issued on Monday, June 13, 2022, said.
It added, "The FDA has applied the appropriate regulatory sanctions and is also monitoring the implementation of the corrective and preventive actions (CAPA) by the management of Marwako Fast Foods to address all the non-conformances identified to prevent any reoccurrence."
Meanwhile, the findings of the FDA revealed that there was a heavy microbial load (pathogens) at the East Legon branch of the restaurant which may be linked to the food-borne disease reported.
In addition, samples collected from the Abelenkpe and La branches were also found to be heavily contaminated.
The FDA further learned that the levels of sanitation and hygiene in the food preparation areas in all three facilities were poor.
Find more in the FDA press release below: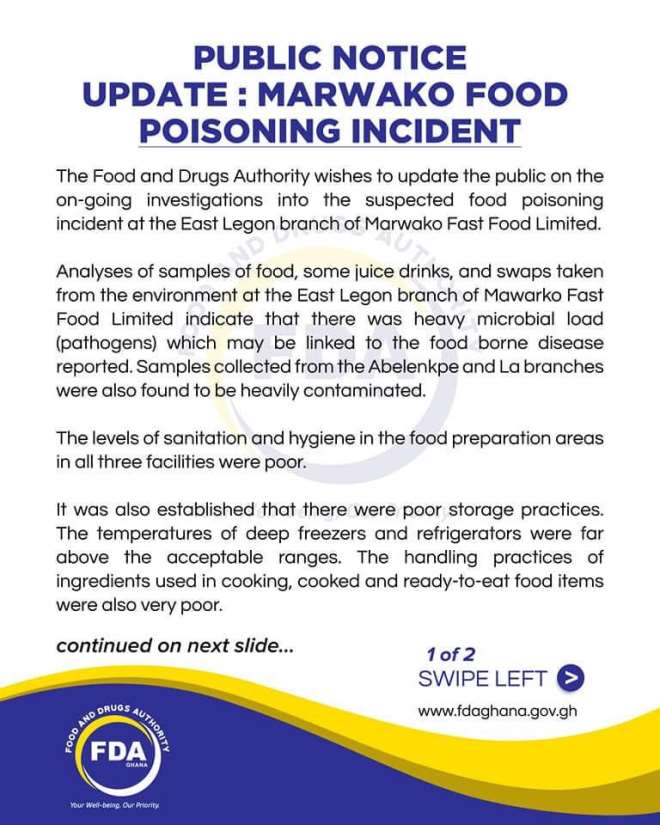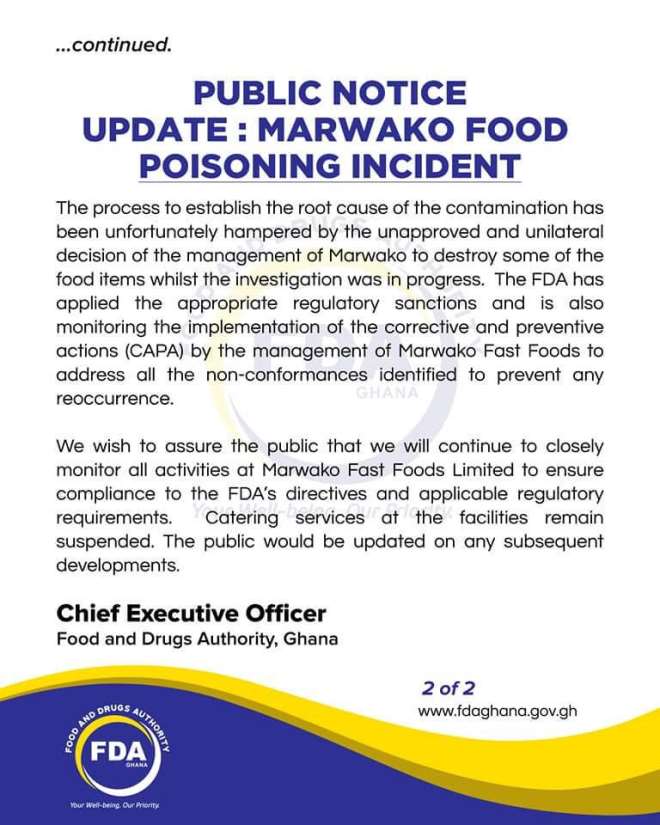 Eric Nana Yaw Kwafo
Journalist