TV personality Nana Aba Anamoah has been accused of pimping young girls with her media school, SN Media Learning Tree, which collapsed in less than a year after its launch.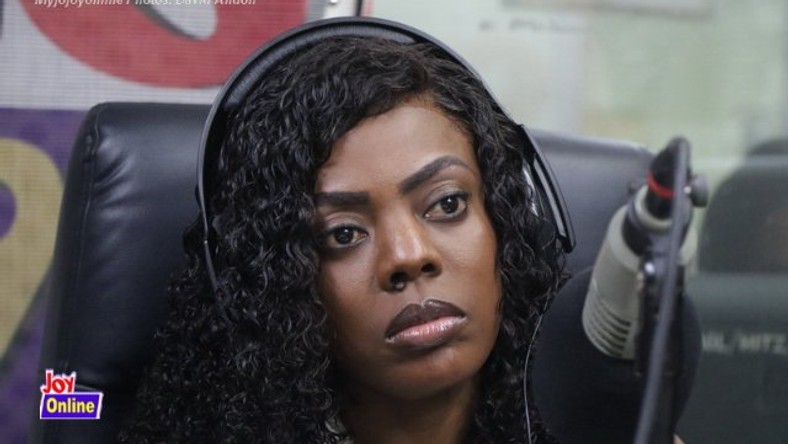 This allegation has been rotating on social media for quite some time now, but TV presenter AJ Poundz has dropped more bombshells.
AJ, on her show 'Nkonkonsa Headquarters' on Onua TV, alleged that Nana Aba used her media school – which she established with lawyer Sandra Ankobiah – to link young women to wealthy men.
She claimed Nana Aba Anamoah used her media school as a 'recruitment agency' to run the business.
READ MORE: Nana Aba's baby daddy Osebo sprays cash on Akuapem Poloo as she twerks (VIDEO)
"Someone even came to my DM to tell me that she was in Kofi Abban's house when Nana Aba came there to conduct one of such businesses of which she was given 20k…It's a problem, why don't you go alone and leave our girls alone, girls prefect. Why?" AJ Poundz questioned.
This ended the first round of allegations, the second wave opened with what she described as Ms. Anamoah and her friend, Sandra Ankobiah's deliberate attempt to pimp unsuspecting girls who were students of her now-defunct media training school, GhanaWeb reports.
"On a more serious note, a lady sent me a message indicating that she was one of the students of the now-defunct media school which belonged to Nana Aba Anamoah at Kokomlemle. She said Ms. Anamoah was taking them places to link them to men to sleep with them in exchange for money. In the aftermath, Nana Aba Anamoah would give them 40 per cent of the money," she claimed.
To affirm her utterances, AJ Poundz added that the lady who gave the information swore on her life that it was the truth she was telling.
But responding to this, Nana Aba, who refused to comment on the matter, said she doesn't "know the TV station" AJ Poundz made the allegations on and she is "not interested in speaking about it."